At main menu click on Settings >> E-mail templates tab


Email templates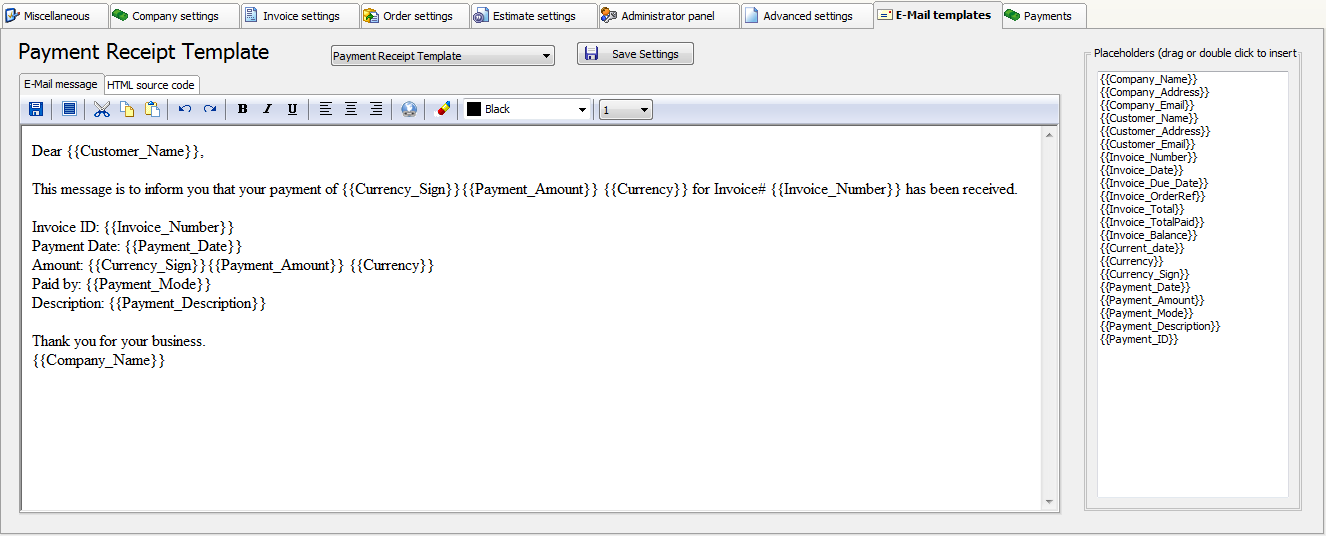 Under this tab you can create and edit email body messages for invoices, orders, estimates and payment receipts.

1. Select the template you want to edit from the email template list

2. Enter your message body text to the Email template tab, you can use the toolbar to format your text.
Advanced users can use the HTML code tab to edit HTML code directly

3. Insert placeholders into the message text by selecting from the placeholder list. Placeholders will be replaced with the corresponding values when emailing

When you've finished editing the email message text, click on "Save settings" button.